We are a brand manipulation agency. All our work is based on a strong sense of craftsmanship and passion for creativity. We believe in simple effective ideas, and always push the boundaries of what's possible. We focus on nurturing our relationship with good people and companies, so we can bring the best to them and their consumers, to achieve the ultimate user experience. We don't consider origin8 to be small or big… We are a passionate team that's just the right size, which is somewhat irrelevant when it comes to creativity.
At O8, We love what we do, by doing what we love… Which is what makes us different.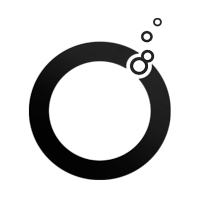 "originate" means "to cause (something) to exist".
The word has been digitalised by mixing the word "origin" and the number "8".
Origin is where everything starts… And the "8" with a slight twist represents…
Infinity.
If O8 was a gas, it would be to your brand what oxygen is to life.
The Origin8 adventure began in 2006 in a little apartment in the west of the island (close to the beach) where the first clients came from word of mouth. The idea, was to create something different, and offer a personal approach and dedication to clients through simplicity and innovation. Gradually the little one person company, founded by Arnaud Gauthier, with an overflow of creativity, skills and ideas started to compete with the big boys in various industries. These clients believed in O8… and are still with us today.
In 2012, with a bunch of happy clients, the adventure took a new turn. O8 moved to the north of the island in Trou aux Biches (even closer to the beach) in its new minimalist white office. The team expanded to a trio. That's when "madam" joined forces.
"He loves creativity & design, she loves communication and strategies, the essential ingredients for the perfect wedding" they say.
Origin8 extended its scope of services and kept that same personal approach to every project. The following 3 years the team welcomed 4 more members consolidating the structure of the agency to take care of our increasing number of clients. The office was getting smaller and smaller…
In 2015, we moved to our office under the trees at Le Domaine de Labourdonnais in Mapou. A brand new environment… an ideal space for creativity. Today Origin8 has a team of 8 dynamic enthusiast coming from various backgrounds and blending seamlessly with the unique aim of making our clients product or brand… as "origin8'ed" as can be. After that, we don't go anywhere. We assist, advise and act whenever required… making sure we turn our clients from "happy"… to "happier" ones.
So they can focus on what matters the most.. Their business.